WHAT IS A BESPOKE CONSERVATORY?
Any conservatory should feel like a natural extension of your home, as though it was built along with the original property. While there are many types of this structure around, if you can't find one that suits you perfectly, a bespoke model, created to blend in seamlessly with the existing house, could well be the ideal solution.
As the name implies, a bespoke conservatory is designed to suit your unique style and individual tastes. Right down to the smallest detail.
With modern building techniques, the only limitations are with your imagination, and not with the product itself.
BENEFITS OF BESPOKE CONSERVATORY
Bespoke conservatories can bring numerous benefits. You can incorporate elements of different styles, taking your favourite bits of each one and bringing them all together. You'll also be able to choose the glass, roof type and colour, along with any finishing touches you want.
You'll enjoy all the benefits of any conservatory, including the extra living space to use as you see fit. The flexibility gives you maximum space to suit your lifestyle while also affording a sense of proportion. You will be able to flood it with natural light, enhancing the sense of space still further.
Our modern conservatories comply to current building regulations for thermal performance and therefore are much more thermally efficient. This means keeping your conservatory warm in the winter and cooler in the summer.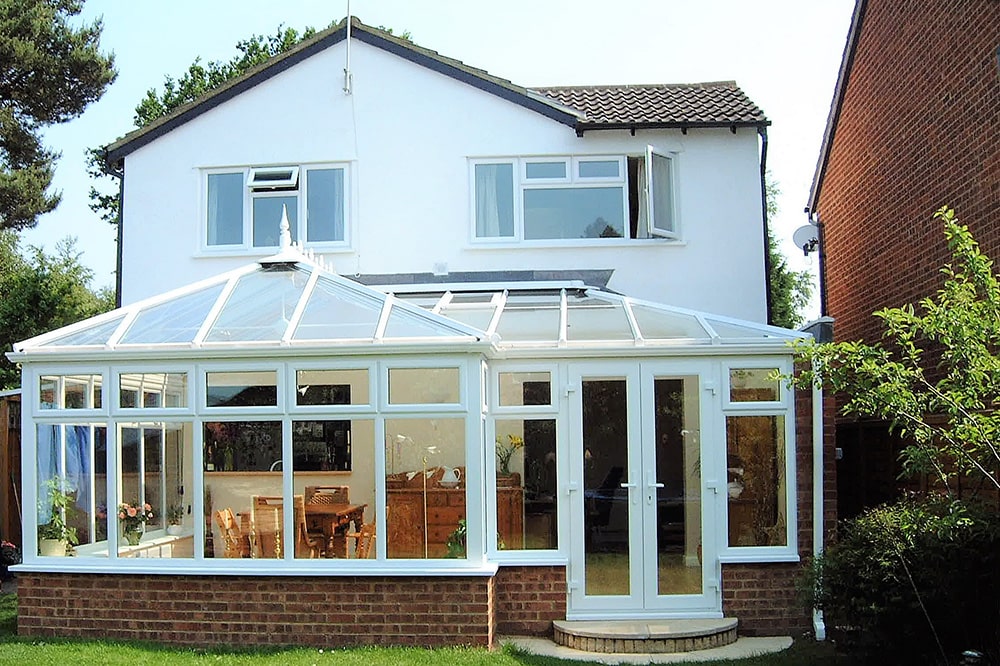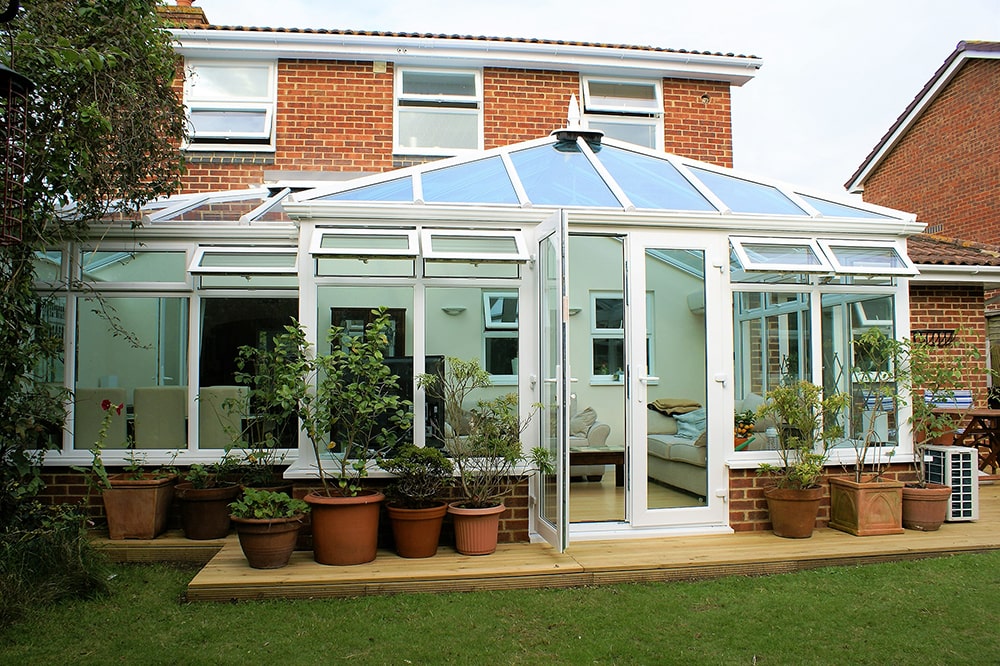 OUR BESPOKE CONSERVATORIES
We'll work with you to create the top-quality, elegant bespoke conservatory that's perfect for you, your home and whatever you need it for.
However you want your bespoke conservatory to be, if you can think it, we can almost certainly build it! We'll be with you every step of the way, from initial concept through to installation and beyond.
Our bespoke conservatories are finished to an impeccable standard and you'll be able to take your pick from a varied range of finishing touches and colours for your conservatory.
Have a chat to us about our stylish, well-designed conservatories and add style and comfort to your property. Order with confidence, knowing that your conservatory will be completed to high standards and with a meticulous eye for detail.
Our models are 100% lead-free and made from recyclable uPVC. You can choose from a variety of different colours and finishing touches, from heating to options for glazing and lighting.
Bespoke Conservatory TO YOUR SPECIFICATION
Our Bespoke Conservatory can be tailored to match your home and style, choose from different finishes, features, handles and more!
DOOR DESIGNER
Design your perfect windows with our easy-to-use casement window designer