WHAT ARE COMPOSITE DOORS?
Whether you're upgrading your front or back doors, composite models can be an excellent investment. They're increasingly a popular choice for homeowners.
These doors are built from a variety of different materials. Together, they create a robust, long-lasting product which removes the flaws some single-material versions may present.
Composite doors are made of materials like uPVC, timber, glass-reinforced plastic (GRP) and insulating foam. The outer frame is uPVC, reinforced with galvanised steel. The door leaf has a hardwood inner frame for extra strength and stability. Combined with high density foam our doors provided insulation and eliminates heat loss. Another of our door rages have a wooden core rather than insulation for added strength.
The GRP surface, available in any colour of your choice, provides protection against warping, cracking and twisting.
THE BENEFITS OF COMPOSITE DOORS
Composite doors offer many benefits:
Low-maintenance: With composite doors, their structure puts an end to peeling, rotting and flaking, so these models involve very little upkeep. A wipe-down with a damp cloth should be enough to keep them clean.
Energy efficiency: This is increasingly a concern among homeowners for both environmental and financial reasons. Composite doors retain heat, reduce its loss and have been proven to be up to 10 times more energy-efficient than their all-timber counterparts. This is again due to their structure and insulated foam core.
Security: Multi-point locking systems come as standard on composite doors, significantly increasing security. Our thicker Composite doors can generally withstand greater force than the alternatives.
A choice of styles: With composite models, there are many designs and styles to suit your home, from something ultra-modern to a convincing woodgrain effect.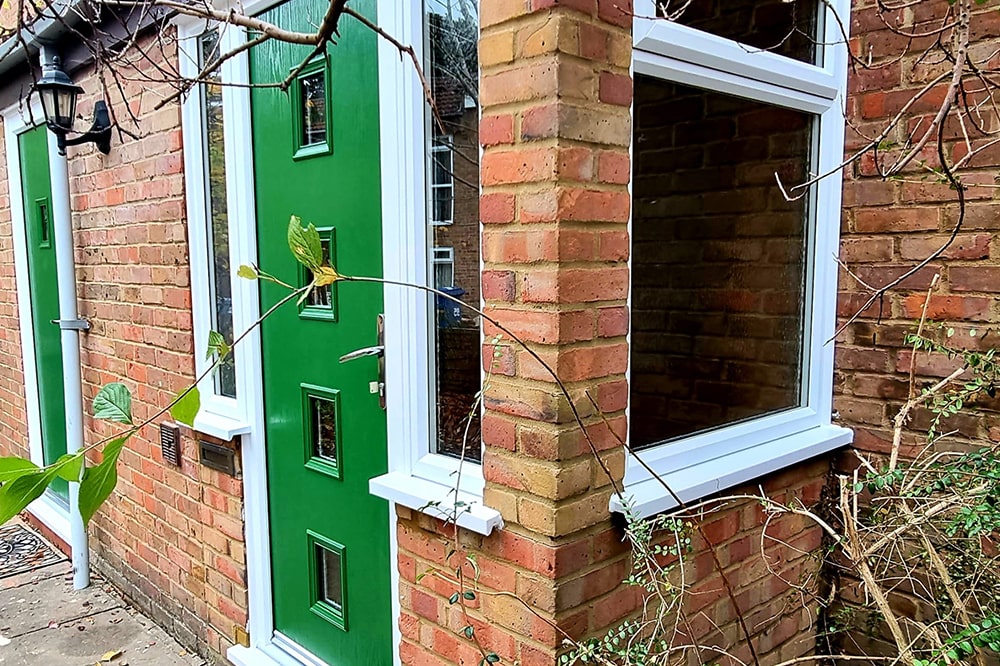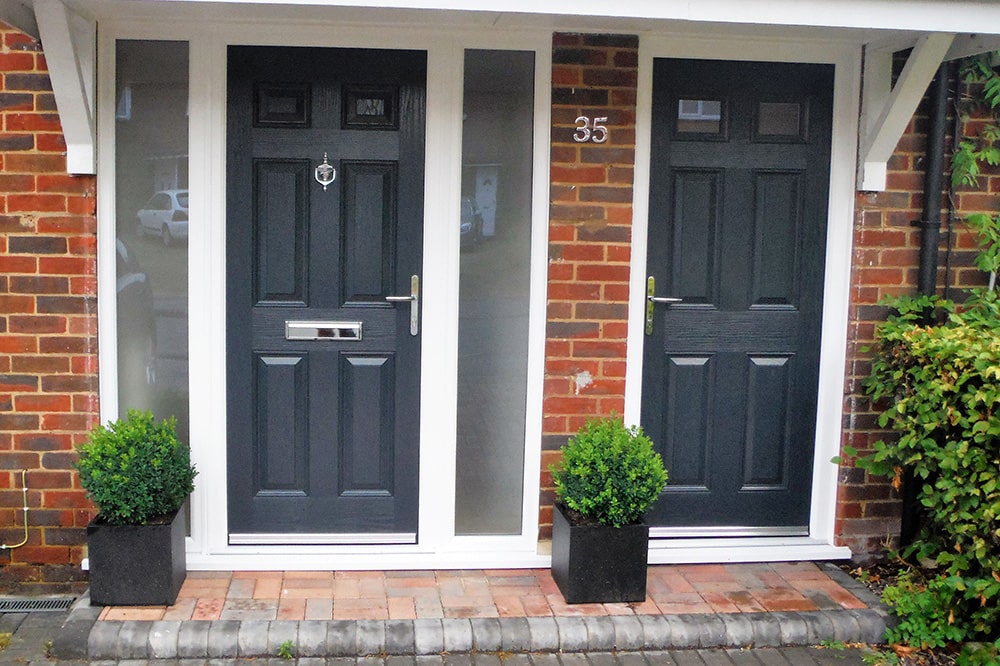 OUR COMPOSITE DOORS FROM DISTINCTION AND FORTREZZ
We supply our composite products from leading suppliers. Take your pick from an outstanding selection of solid doors or numerous glazing and other design and finish options. There's also a huge choice of locks and hardware, plus a rainbow of colours to suit your home and personal tastes.
Look forward to superb thermal efficiency, an exceptional level of security, unrivalled smart looks and clever use of the latest materials.
Composite doors TO YOUR SPECIFICATION
Our composite doors can be tailored to match your home and style, choose from different finishes, features, handles and more!
DOOR DESIGNER
Design your perfect windows with our easy-to-use casement window designer