WHAT ARE EDWARDIAN CONSERVATORIES?
Edwardian conservatoires are by far, the most popular style and design.
These models aren't actually all that different to the Victorian design. They tend to be highly symmetrical, and they are typically rectangular or square in shape, with square front corners to maximise interior space. This classic, flat-fronted design is pretty simple, yet versatile enough to suit just about any style of home.
BENEFITS OF EDWARDIAN CONSERVATORY
The Edwardian style conservatory optimises use of the available space, so that not an inch is wasted. It even creates an illusion of more space. With its glazed pitched roof and vaulted ceiling, your conservatory will feel airy, plus it will be flooded with natural light.
Being the most versatile conservatory for modern day living, you can add bi-folding doors, French doors or many other features with regards to the structure or to the style of the roof.
Our modern conservatories comply to current building regulations for thermal performance and therefore are much more thermally efficient. This means keeping your conservatory warm in the winter and cooler in the summer.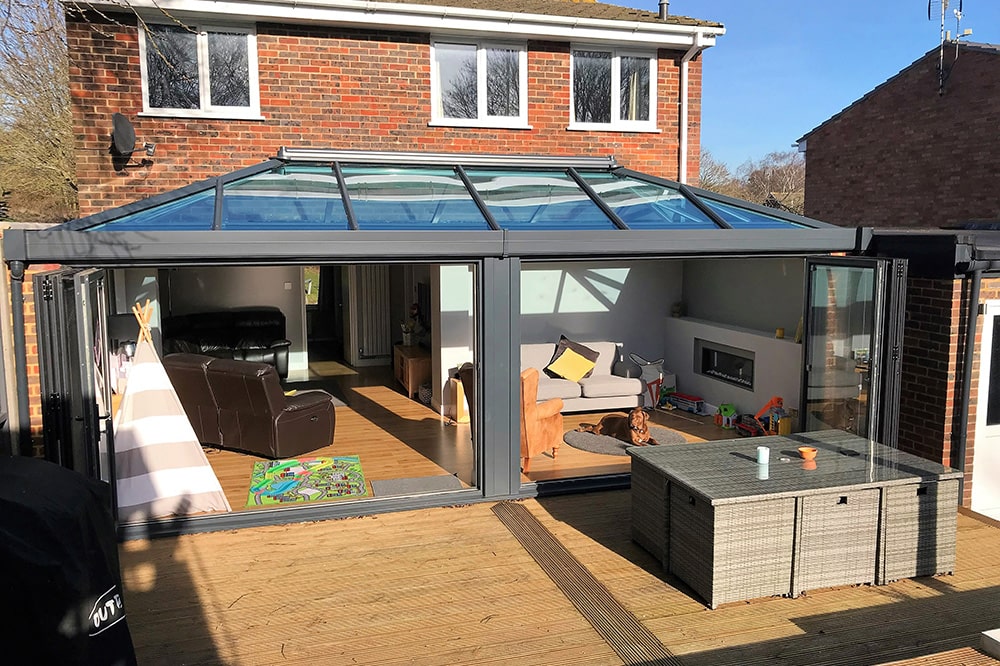 OUR EDWARDIAN CONSERVATORIES
Your Edwardian conservatories will be finished with a thorough eye for detail. Take your pick from a selection of finishing touches and colours – with options including, glazing, lighting and even heating.
The doors and windows which make up the conservatory have been certified as 'Secured by Design' by the Association of Chief Police Officers, giving you extra peace of mind.
Edwardian Conservatory TO YOUR SPECIFICATION
Our edwardian conservatory can be tailored to match your home and style, choose from different finishes, features, handles and more!
DOOR DESIGNER
Design your perfect windows with our easy-to-use casement window designer