What are Shaped Arches and Gables?
Windows play a more important role within your home than you may have realised. Rather than being merely functional, the right ones can almost be works of art in their own right.
Gable frames get their name from the style of the structure. Rather than sloping in to the roof, they remain vertically upright like the end of a house.
A gable end window is ideal if you have a triangular roof pitch. If you fill this area with glazing it can allow light to flood into an area that was previously dark. These models are frequently used in loft conversions although gable frames can also suit bay windows and conservatories.
When it comes to other shapes for your windows, the only limit needs to be your imagination! Designs including arches, triangles, ovals, circles and just about anything in between are all available.
WHAT ARE THE BENEFITS?
These types of window are versatile enough to suit both modern or period properties and can be fitted to any shape or size of opening.
Less reliance on artificial light always means lower energy bills. By bringing natural light into previously dark spaces, you can increase the volume of useable space you have in your home.
Finally, these elegant styles enhance your property's unique character.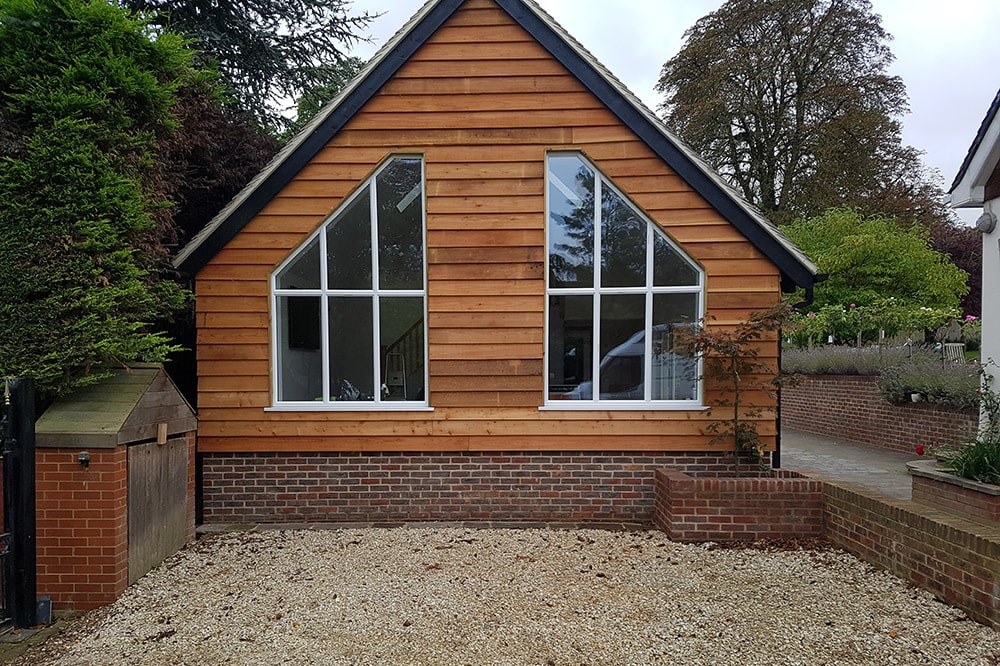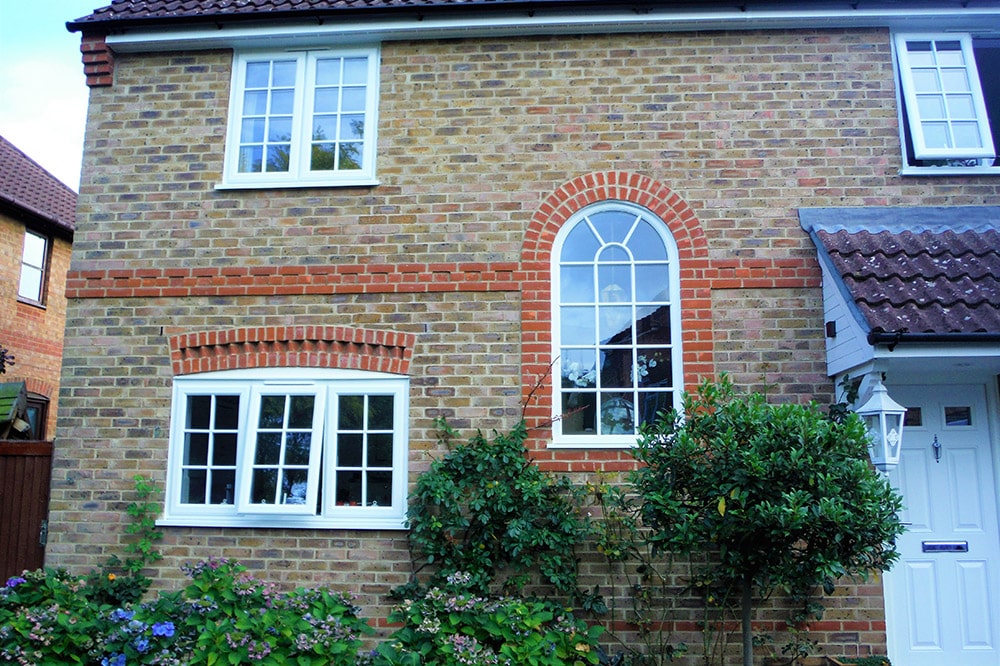 PRODUCTS WE SUPPLY AT R&M WINDOWS
At R&M, we work with leading manufacturer Platinum NRG. We can supply windows in pretty much any shape to suit any type of opening and style of home.
The possible range of styles, finishes and colour choices guarantee your home will be as uniquely individual as you are.
SHAPED ARCHES AND GABLES TO YOUR SPECIFICATION
Our Shaped Arches and Gables can be tailored to match your home and style, choose from different finishes, features, handles and more!
DOOR DESIGNER
Design your perfect windows with our easy-to-use casement window designer