What are Flush Sash Windows?
Also known as flush casement windows, flush sash windows have sashes which end flush with the window's external face. When shut, the window sash is level with the outer frame, making for consistently smooth exterior contours.
The inside of the window looks fairly like any regular side-opening casement window commonly found on modern UK homes.
This design can recreate the appearance of traditional wooden casement windows but with the benefit of twenty-first century technology for optimal performance. The look is incredibly authentic.
BENEFITS OF CASEMENT WINDOWS
With uPVC flush sash windows, you have the advantages of low-maintenance, attractive and thermally-efficient alternatives to wood with a product that's 100% recyclable. The slim profiles blend seamlessly into any property style or period. Add elegance to your home with these home improvements.
These models are highly secure, giving you real peace of mind.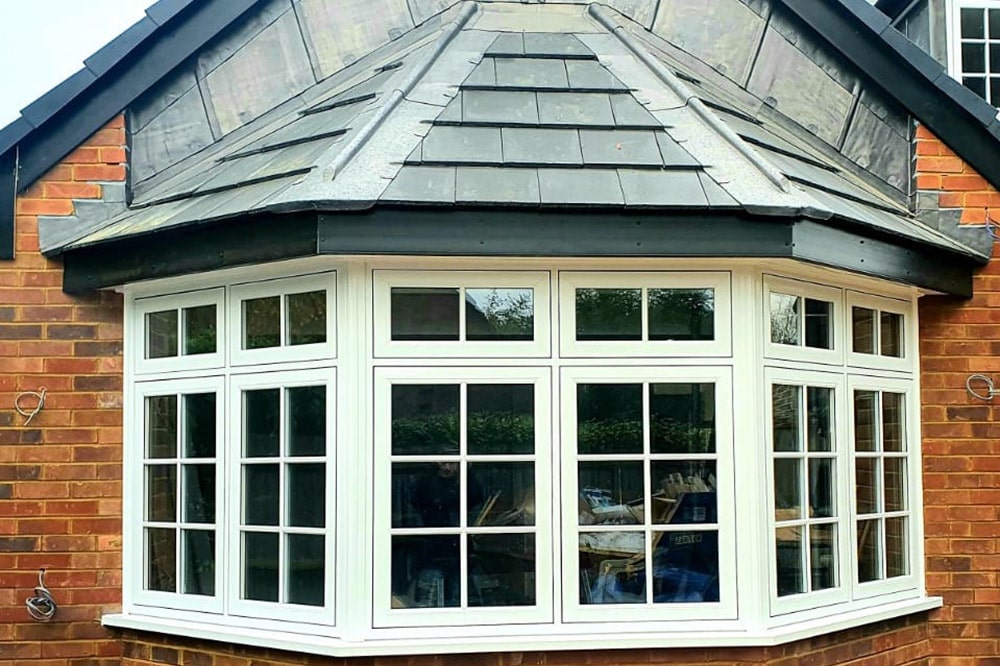 OUR FLUSH SASH WINDOWS FROM PLATINUMNRG
Take a closer look at our flush sash, 70mm profile timber-alternative uPVC windows from Platinum NRG.
These products come with a great choice of hardware options and an array of colours and styles with a chamfered or sculptured finish.
The multi-point locking system makes these products seriously secure, while the internal glazing also enhances security. These products are certified 'Secured by Design' by the Association of Chief Police Officers. There's double-glazed energy glass which maximises incoming light with an 'A' energy score.
The high-impact modified uPVC used has a polished gloss finish to reduce cleaning and maintenance,  while these models also resist mould, cracking and extreme cold and the material is 100% free from lead.
With its high-tech, six-chamber frame and four-chamber sash design fashioned from superbly strong structured uPVC. We're confident this flush sash model is one of the best-performing products you'll find on today's market, offering ultimate heat and sound retention.
FLUSH SASH WINDOWS TO YOUR SPECIFICATION
Our Flush Sash Windows can be tailored to match your home and style, choose from different finishes, features, handles and more!
DOOR DESIGNER
Design your perfect windows with our easy-to-use casement window designer