WHAT ARE LANTERN ROOFS?
Lantern roofs bring in extra natural light to your living space while also making an architectural statement. Attractive and practical, they offer a lot to the right project. They were commonly found in older properties. However, these days they're also used in more modern homes. Newer techniques make it possible to have a roof lantern with little in the way of framing.
Mainly used on flat roofs, lanterns are ideal for giving projects like single-story extensions some design flair. They work especially well in bigger, open-plan areas where they can work with doors and windows to flood the space with natural light.
Made principally from glass, roofs lanterns are three-dimensional and sometimes described as miniature conservatories. They comprise separate glazing panes set in a frame as sides or facets. A more modern rooflight, in contrast, is just a window set in a non-vertical pane.
WHAT ARE THE BENEFITS?
These models mean you enjoy lighter, brighter rooms, and the additional ceiling height adds to this.
Roof lanterns are easier than you may have realised to clean and maintain as our lanterns come with self-cleaning glass. They can also help bring your energy bills down by limiting the need for electrical light. Their thermal efficiency can help keep your home warmer for longer.
These designs should also increase the value of your property while giving impressive sky views.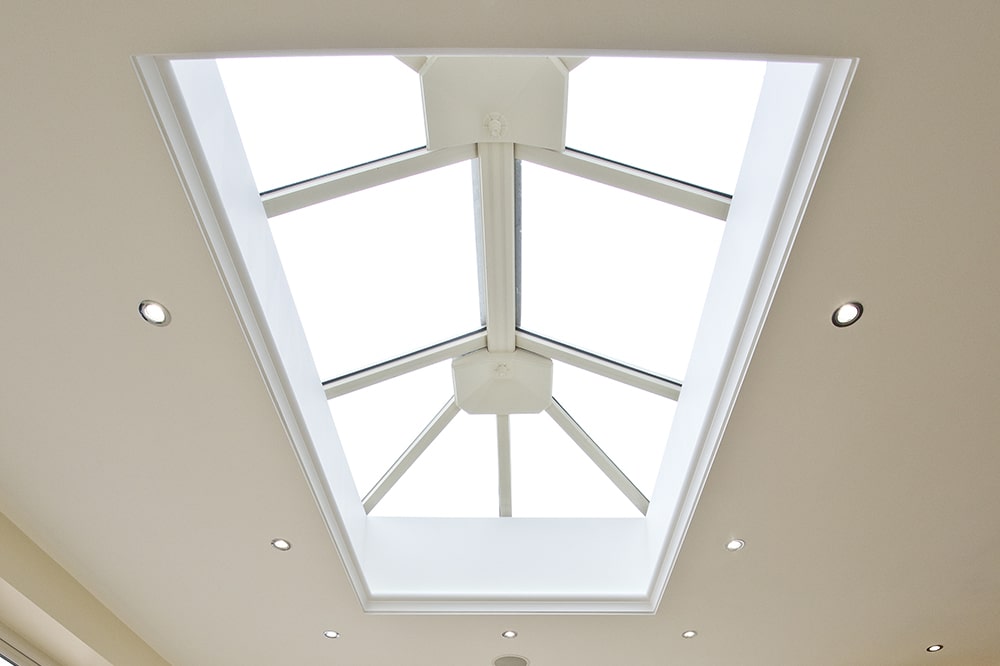 OUR LANTERN ROOFS FROM PLATINUMNRG
Lantern roofs can make a stunning addition to your home. Models from our leading supplier offer numerous options for personalisation. They will suit your home whatever its style and there's no compromise on appearance, security or quality.
Lantern roofs TO YOUR SPECIFICATION
Our Lantern roofs can be tailored to match your home and style, choose from different finishes, features, handles and more!
DOOR DESIGNER
Design your perfect windows with our easy-to-use casement window designer