WHAT ARE VICTORIAN CONSERVATORIES?
This is one of the more traditional conservatory types as it's typical of the Victorian era, as the name suggests. It's a characteristically a nineteenth century English design but with the benefit of modern materials, so they're built to last.
This style is similar to the Edwardian version but with one end incorporating angled or curved facets typical of the Victorian era.
These models also have other distinguishing characteristics including a steeply pitched roof, an ornately decorated ridge and finial detailing.
Choose from a three-faceted style with bay front and three main windows at wide angles, or the five-facet alternative, with five main windows and a bay front. Some designs may even have up to seven walls, while P-shaped models are also quite common.
Some Victorian models have a 'dwarf' or small wall running round the lowest section while others are fully glazed from roof to ceiling.
BENEFITS OF VICTORIAN CONSERVATORY
This type of conservatory gives your home a smart, traditional appearance with an eye-catching design that will suit most properties. It's versatile enough for multiple uses, from playroom to home gym or office or just extra living space.
The roofing is also flexible so you can make them appear more like an orangery.  With our conservatories, you can choose a shape and style to suit your needs.
Our more modern conservatories comply to current building regulations for thermal performance and therefore are much more thermally efficient. This means keeping your conservatory warm in the winter and cooler in the summer.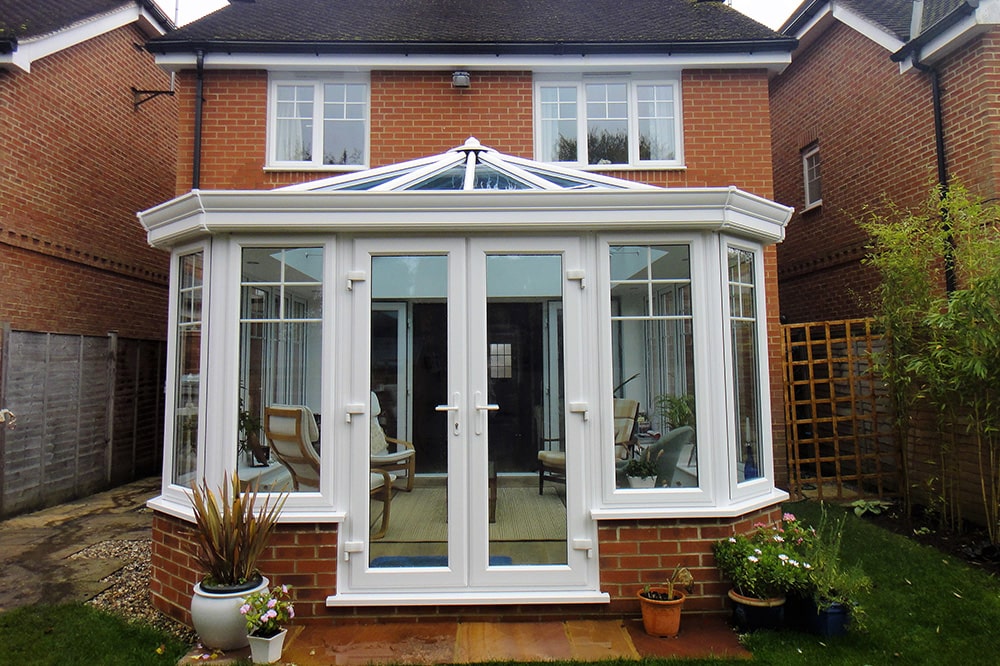 OUR VICTORIAN CONSERVATORIES
Your Victorian conservatory will be finished with a meticulous eye for detail. Take your pick from a selection of finishing touches and colours with options including, glazing, lighting and even heating.
The doors and windows which make up the conservatory have been certified as 'Secured by Design' by the Association of Chief Police Officers, giving you extra peace of mind.
Victorian Conservatory TO YOUR SPECIFICATION
Our victorian conservatories can be tailored to match your home and style, choose from different finishes, features, handles and more!
DOOR DESIGNER
Design your perfect windows with our easy-to-use casement window designer