OUR SHOWROOM
Here at R&M Windows, we're delighted to announce that we have a new-look showroom and office!
While we built our original showroom in 2003, it needed a total refurb to create a more practical, modern space. We've also added a roomier workspace for office staff, which will allow us to recruit more staff members as we build up the office-based team.
"This is a complete showroom redesign," explains R&M's Director, Mark Page. "We're all really excited about what it means for the future of R&M".
OUR SHOWROOM PRODUCTS
Our refurbishment means we now have a bigger space to show our customers a greater variety of products, particularly when it comes to composite doors.
All the products in the new space are brand new, and include composite, bifold, patio, uPVC and French doors alongside casement and vertical sliding windows, obscure glass, cladding, lantern roofs and roofline products including fascia and soffits.
Our bigger, more modern sales office creates a more spacious comfortable area in which customers can chat to us about our products and their requirements.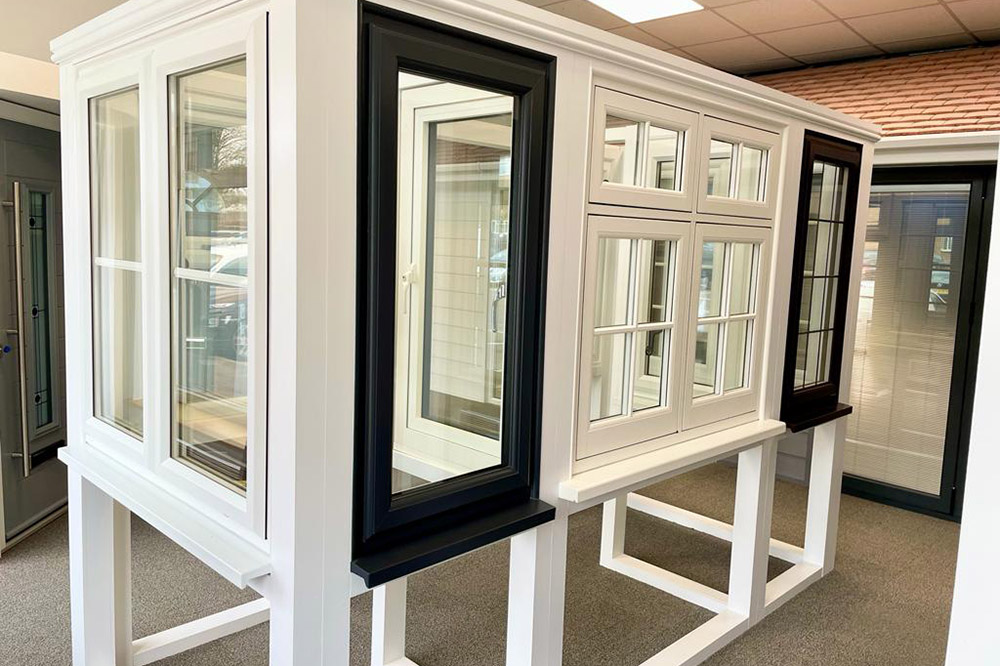 VISITING OUR SHOWROOM
We're pleased we can welcome customers to our new-look showroom in person. However, we'd still prefer it if people could arrange appointments in advance where they can.
We're really looking forward to meeting current and prospective customers, talking to them about what they need and how we could help them to make the most of their homes. As ever, there's no pressure to agree to anything, just come along and learn a little more about what we do. We also like chats to feel unhurried, so take the time to ask all your questions.
Come and find us at:
34-35 Great Hollands Square, Wordsworth, Bracknell RG12 8UX
Book your appointment in advance so we know to expect you – give us a call today on
(01344) 482400.
DOOR DESIGNER
Design your perfect windows with our easy-to-use casement window designer