WHAT IS CLADDING?
Cladding immediately and completely changes the appearance of the outside of your home, giving it a fresh new look.
Cladding adds an extra layer to the outside of a building, which helps to protect the wall underneath while improving overall appearance. You can use various materials for this product, including uPVC or cement boards.
Cladding is usually attached to a wall by timber battens. Some options may also incorporate a breathable weatherproof system to help water drain away, making it harder for condensation to build up. You may also be able to add a layer on insulation to help keep your home more thermally efficient.
WHAT ARE THE BENEFITS?
Cladding can provide better heat insulation than brick, concrete or timber alone. During the colder months, the building regulates its own temperature more easily, which should help bring your energy bills down.
It's low-maintenance and provides an extra layer of protection from the elements.
Done properly, it can also help to significantly increase the value of your home.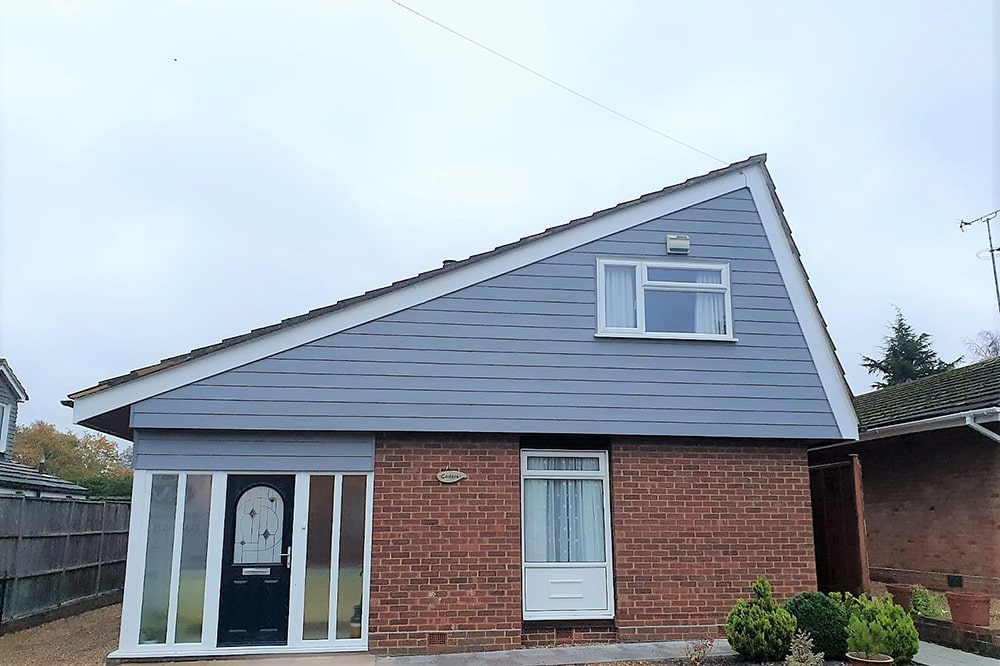 OUR CLADDING
We use top-of-the-range cladding which could give your home a whole new lease of life. Available in a range of colours and style, it'll be precisely tailored to your specifications. It also comes with a 10 year guarantee as standard, giving you extra peace of mind.
CLADDING TO YOUR SPECIFICATION
Cladding can be tailored to match your home and style, choose from different finishes, colours and more!
DOOR DESIGNER
Design your perfect windows with our easy-to-use casement window designer