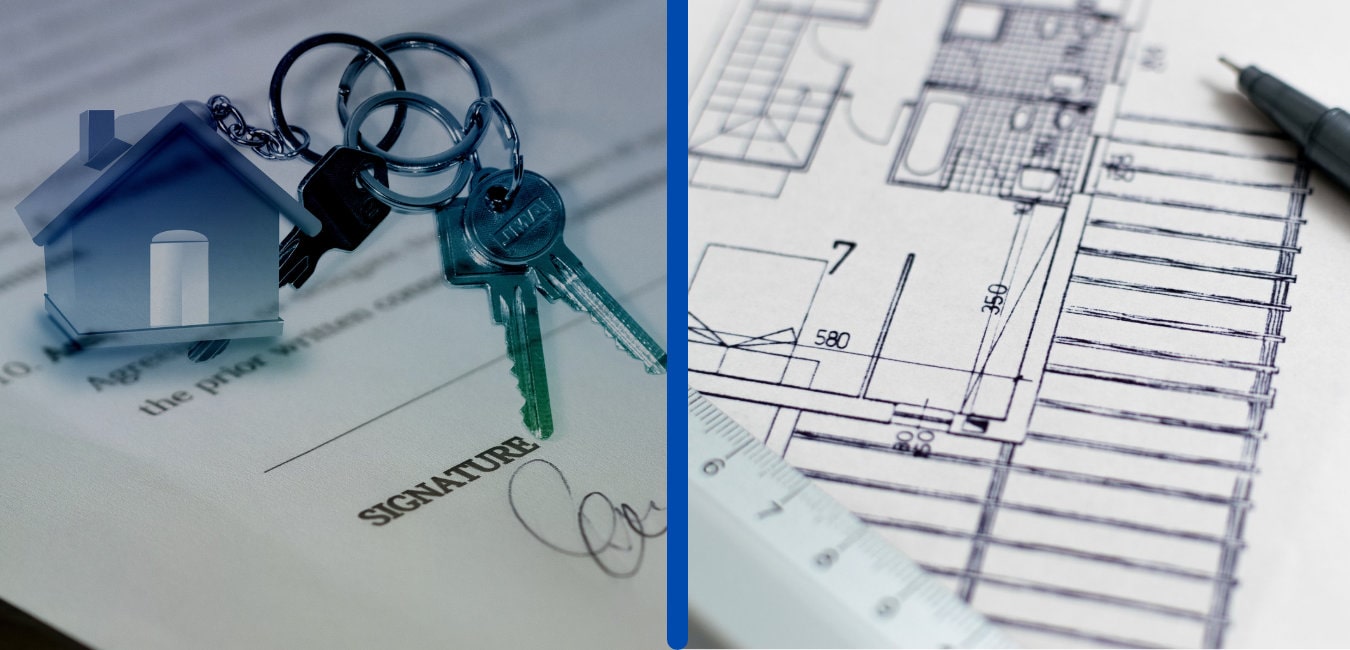 Moving not improving? Join the club …
It's now two years on from the first Covid-19 lockdown and our lives have changed in numerous ways; among them is our choice of living arrangements.
It's true that the long months of lockdown sparked huge interest in moving house, especially initially. However, now that the stamp duty 'holiday' is long gone, the amount of houses hitting the market has reduced dramatically, forcing prices even higher due to low availability vs. high demand.
If you're becoming increasingly aware of the need to revaluate and enhance where you live, and enjoy more room without the upheaval and expense of moving home, you're not alone. The 'improving not moving' trend was initially sparked by historically low mortgage rates and an increase in household savings while the pandemic halted spending on socialising and holidays. Now, due to the uncertainty in costs of living and the possible rise in interest rates, we're seeing further continuation of the 'improving not moving' trend.
One consulting firm reported this summer that there was no significant rise in numbers returning to offices since lockdown eased with 'Freedom Day' on July 19. So it seems that many are still looking to base themselves from home, and want to do so comfortably, with enough dedicated working space.
Industry websites are also reporting a home improvement boom, with one portal claiming over 50% more jobs had already been posted this year compared with 2019. At the same time, mortgage brokers are seeing increased applications for re-mortgages to fund projects.
Mark Page, who runs the sales side of R&M Windows, says: "We've seen a massive change in people's requirements over the last year or so. We know that many customers want to improve the space and lighting in their homes by adding bi-folding doors, extensions with lantern roofs and replacement conservatories to create home offices or better living spaces."
Talk to us
One consumer advisor told a national newspaper: "Because builders are in such high demand, they're now in a far stronger position to make what might previously have seemed like unreasonable demands on price or the terms and conditions of the contract. There is some protection against unreasonable terms, but upping prices isn't one."
Meanwhile the Federation of Master Builders has said that some small, local builders are struggling to find skilled tradespeople.
­But at R& M Windows, we're different. We're a locally based, family-focused firm with access to all the skills and materials we need to do an impeccable job, every time. And we're not increasing our prices just because our services are in high demand at the moment – we offer consistently great value for money.
Whether you want top-of-the-range doors or windows, or a replacement or new conservatory, make us your first port of call. And if now isn't the right time for you to move, you'll be adding value to your property for if and when you do want to sell.
What's more, we don't pressurise people into agreeing to a sale. (Frankly, we never need to, since numerous personal recommendations keep us busy). We're simply here to help as and when people need us. So get in touch and book your initial consultation today – with no charge and no obligation to proceed.